Sampling
For sampling of dry powder materials we supply a wide range of our own or proven sampling systems, from the simplest hand-operated independent samplers with sampling into a container, to fully automated complex sampling systems seamlessly connected to the customer's technology.
Portfolio of sampling systems covers sampling mostly with screw samplers, volume samplers and samplers from the air slide.
Sampling systems can be extended to a transport of samples to various distances.
For sampling systems we can also supply other accessories such as for instance mixers, chutes, various type closures, sample containers, ...
Besides the overall delivery of sampling systems, we also provide complete engineering services from sampling system design to final documentation, commissioning and operator training.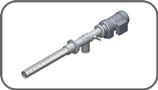 Screw sampler (download brochure)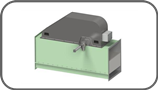 Sampler from air-slide (download brochure)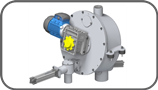 Mixer 15 l (download brochure)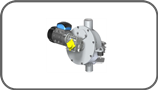 Mixer 2 l (download brochure)
For more details please contact us.